20+ Years Of Expertise In PPE Manufacturing
Wuhan Morntrip Trading Co., Ltd.
is the branch office of Tongda in Wuhan. Established in 2004, we are a professional manufacturer of non-woven protective products. Covering an area of 50,000 sq.m, our production bases are located in Xiantao, the most famous non-woven city, which has the most complete supply chain and the richest experience in non-woven manufacturing in China. We are only one hour drive from Wuhan port, the biggest inland port in China, which is very convenient and economical for FCL.
Focused on non-woven production, R&D, and marketing for more than 20 years, we have developed into a large-scale manufacturer. We have integrated a complete product supply chain, including raw material production, finished product processing, packaging, and transportation. Those experiences also made us a KOL in this field.  
Our factory is certified with China medical device production license, CE and ISO 13485. Main products include medical masks/respirators, medical/industrial protective clothing and other disposable protective items. We also produce non-woven fabrics by ourselves, including spun-bond, melt-blown, and SMS non-woven.
Always Improving To Stay Competitive
In the last decades, we have made significant strides, importing cutting-edge fabric production technology, expanding our facilities, and achieving impressive sales and production milestones.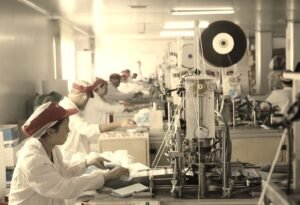 In our early days as a small family workshop, our unwavering commitment to honesty and high production quality helped us build a strong foundation.
In 2004, we embarked on a new journey, moving into our production base on Pengchang Avenue. Our business in China rapidly accelerated, allowing us to handle numerous orders from exporting companies each year.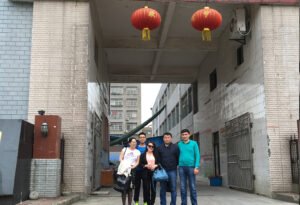 Front Door of the Former Factory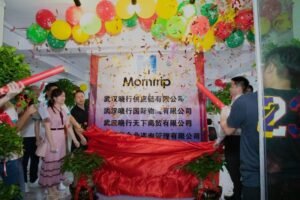 Wuhan Office Opening Ceremony
Our factory is located in Pengchang, a small town where English is not commonly spoken. To facilitate our import business, we opened an office in Wuhan, the provincial capital, which is just a one-hour drive from our factory.
In 2017, we imported an advanced fabric production line from Japan, allowing us to manufacture SMS, spun-bond, and melt-blown fabrics. The following year, we expanded with state-of-the-art workshops covering 50,000 sq.m, and our workforce grew to 300. By 2019, we achieved annual sales of 200 million RMB, producing over 7,000 tons of fabric and delivering monthly in 30+ containers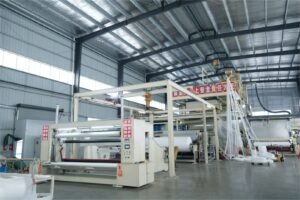 New Non-woven Fabric Production Line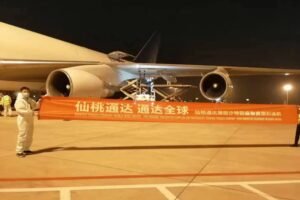 Face Masks Arrived in Saudi Arabia
Practice social responsibility
In February 2020, we were among the initial group of mask suppliers chosen to aid in epidemic prevention.
We were also one of the first factories listed on the white list for exporting non-medical and medical masks. Since then, we have supplied billions of medical masks to institutions and companies worldwide.
Nestled in Xiantao, the heart of the domestic non-woven industry, our expansive manufacturing facilities sprawl over 50,000 square meters, empowering us to meet diverse production needs while maintaining exceptional quality standards.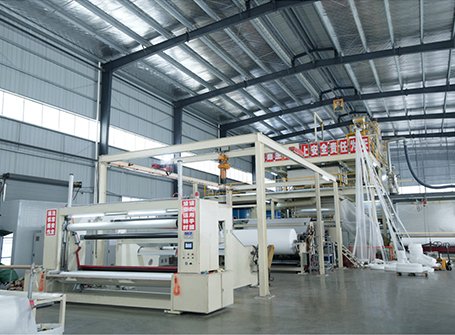 Equipped with an advanced material production line, we are capable of manufacturing a wide range of high-quality fabrics, including SMS, spun-bond, and melt-blown materials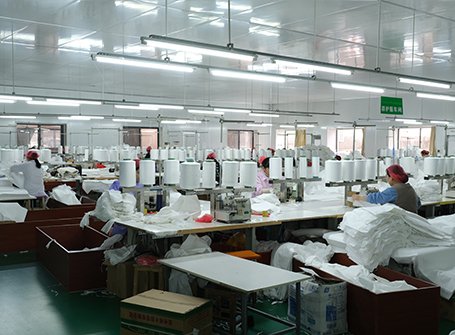 Clothing Sewing Workshop​
With our high-capacity face mask production line, we have the capability to manufacture millions of top-quality masks per day, ensuring a steady supply of reliable protection.
With 80 machines, our mask production lines deliver high-volume output to meet the demands of OEM partners, ensuring a reliable supply of quality masks.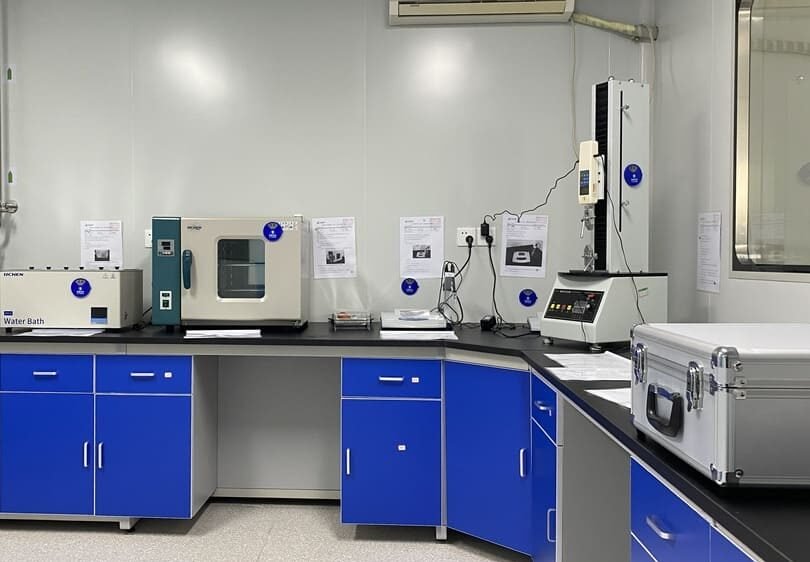 Our lab conducts rigorous quality control processes, ensuring high standards are maintained at every stage of production, guaranteeing the reliability and excellence of our products.
Maximum Daily Manufacturing Capabilities
Morntrip has a triple spinneret SMS non-woven fabric production line that can produce over 7,000 tons of non-woven fabrics annually. Medical masks are made on automatic production lines with a daily output of 5 million pieces, and protective respirators can reach a daily output of 300,000 pieces. In addition, the clothing production line has at least 60 skilled workers, with a daily sewing output of 30,000 pieces.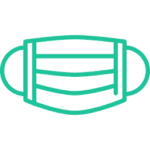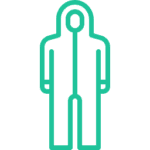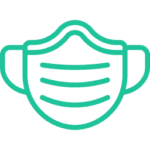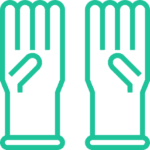 Certifications and Quality Control
Our commitment to quality is reflected in our certifications, including the medical device production license, ISO 13485, and CE. Our masks have passed testing against EU and US standards such as EN14683 and ASTM F2100, protective clothing has undergone extensive testing to meet Type 4, 5, and 6 standards.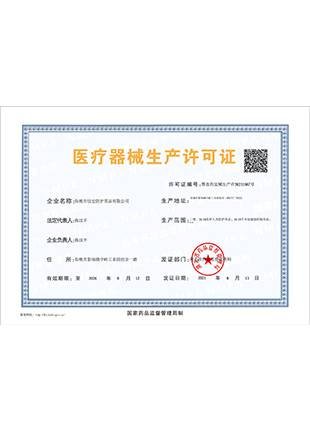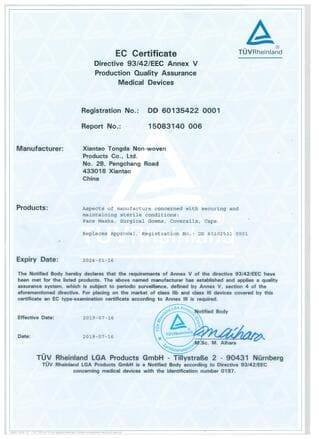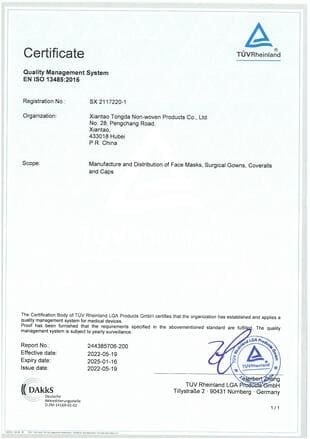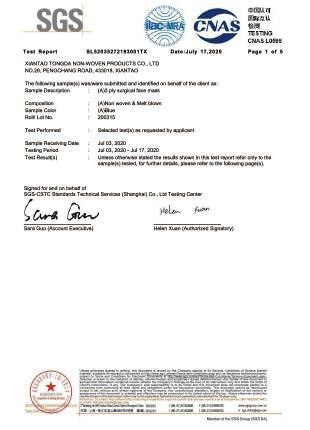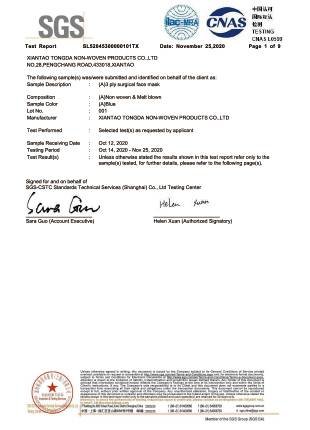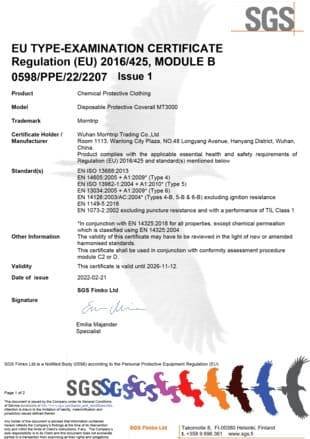 We ensure top-quality products by implementing rigorous quality control processes, including production environment management, incoming material inspection, three quality inspections before, during, and after production, and firmness inspection after packaging.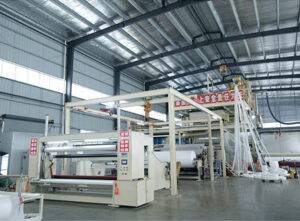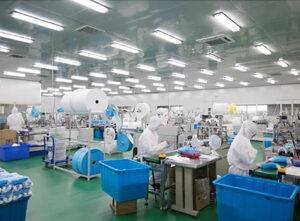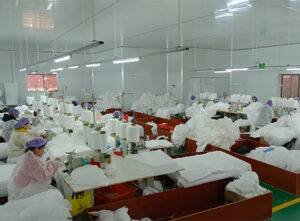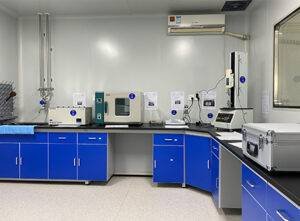 The quality of the product is superb as usual. Sunny Sun, is very helpful and always gives her best effort in ensuring the job is done in good time and in her best interests. Very professional and great communication, a pleasure to work with.
The supplier's service to the clients are so good, best. Moreover, the knowledge and experiment of the masks are so helpful to choose the right masks for the clients among the many kinds of masks. Of course, the kind and professional respond was the best. She is a professional of professionals.
it's very important to know that this supplier is more than willing go along way toward your satisfaction on purchasing process. we are overly thankful about their great approach to process. you can prefer their products by inner peace. they are also closely associated with post sale follow up.
We are extremely happy with the product. The company is easy to communicate with and has no problem understanding. Everything arrived early. Very professional. We are great partners. We look forward to our next order.
This is our first time to bought product from Alibaba. Wuhan Morntrip Trading is an excellent supplier who support us in everything and do whatever we want. We appreciate the things you do so much indeed.
It is the best provider I have ever worked with. Professional and totally personalized treatment. The quality of their products is impressive. They really care about their customers. I will continue to work with them in whatever way I can.
SUSTAINABLE SAFETY AND HEALTH AT WORK
Date: October 24 – 27, 2023
Booth NO.: 17B42-4
Address: Düsseldorf, Germany